Frm bietet 2008 einiges an überarbeiteten und neuen Komponenten in der Produktlinie. Auffälligstes Beispiel ist die neue DBR Discbremsenserie, welche es in drei verschiedenen Ausführungen geben wird. Markteinführung März 2008, Preise und Gewichte noch unbekannt.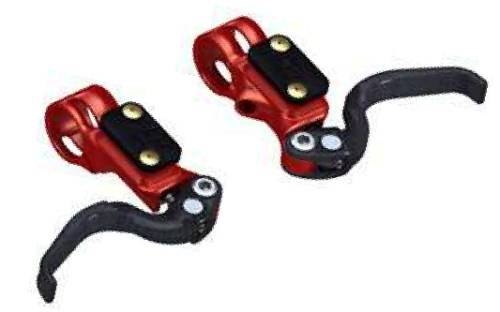 DBR300
CNC machined form silid blocks of 7075 light alloy.

Calipers are of a one-piece design for precise and efficient braking power and modulation

Two-piston design hydraulically controlled (DOT4)

Levers are compatible with either Shimano Rapidfire or SRAM Trigger or Shifter

Levers are of radial design with the master cylinder perpendicular to the handlebar

Post-Mount calipers can be adapted to any rotor size with the use of Post-Mount adapters

Disc pads with steel backing (XTR compatible)

Steel hardware for lever, caliper and disc

Steel discs in 160 or 180mm dia.

Optional: Unirotor Team rotors (160mm) compatible with FRM hubs only

Carbon reinforced hydraulic liners withlight alloy fittings

Weight: ???? front ??? rear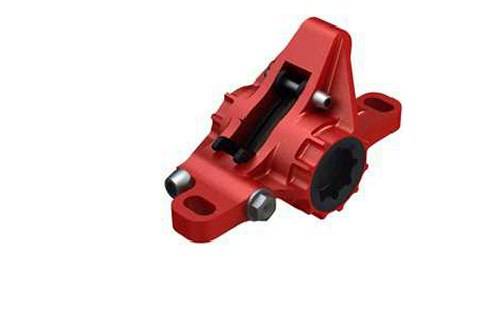 DBR250
Same specs as DBR300 excluded:

Carbon fibre levers with light alloy hardware

Pads with light alloy backing for lighter weight and better heat dissipation

Titanium hardware for caliper installation

Unirotor Pro discs (160 or 180mm) with Light alloy (Torx) hardware for disc rotor installation

Optional: Unirotor Team rotors (160mm only) compatible with FRM hubs only

Weight: ???? front ??? rear
DBR250 WCR
Same specs as DBR250 excluded:

Light alloy disc rotors (ceramic coated) in 160 front and 160 or 140 mm rear

Optional: Unirotor Team WCR rotors compatible with FRM hubs only

Possibly the lightest disc brake worldwide

Weight: ???? front ??? rear
Alle weiteren Informationen bezüglich neuer und überarbeiteter Komponenten im 2008er Product Preview oder auf der kommenden Eurobike in Halle A2, Stand 108.