Im Rahmen des SeaOtter Festivals in den USA hat Shimano eine überarbeitete Version der XT-Schaltgruppe der Serie M780 präsentiert.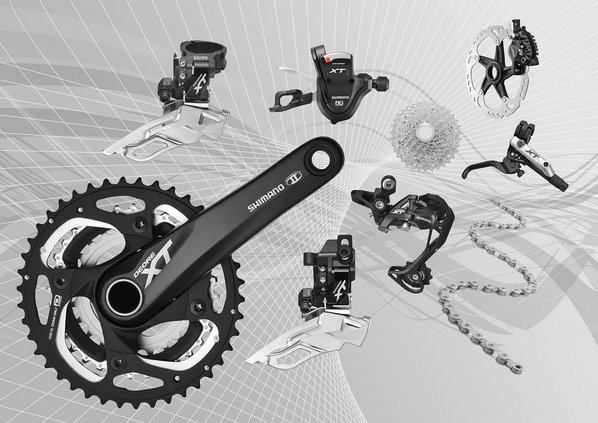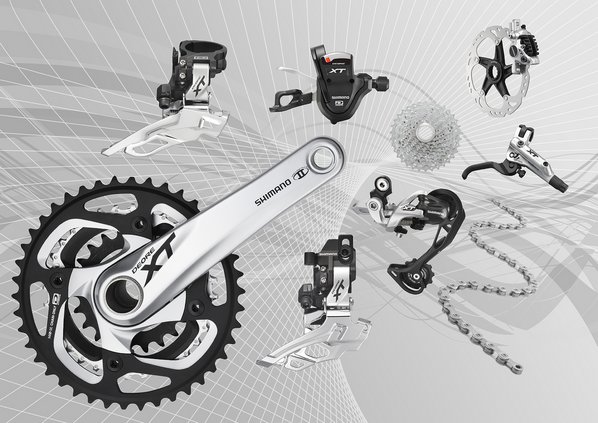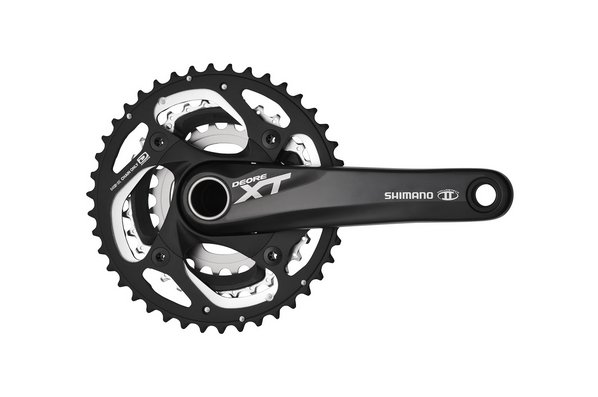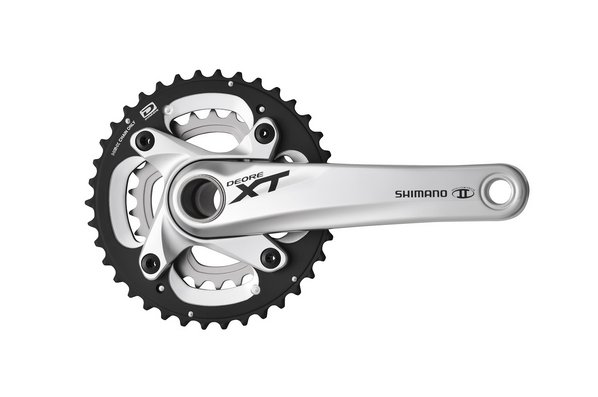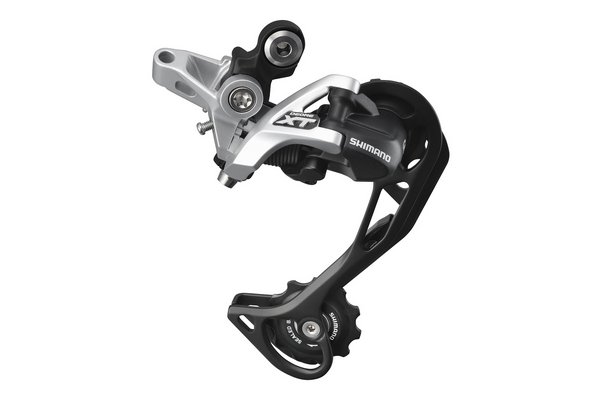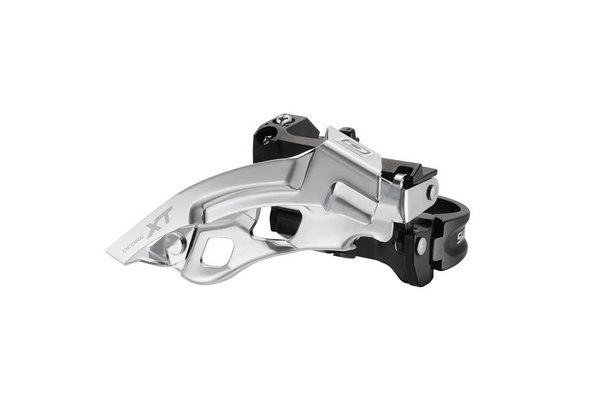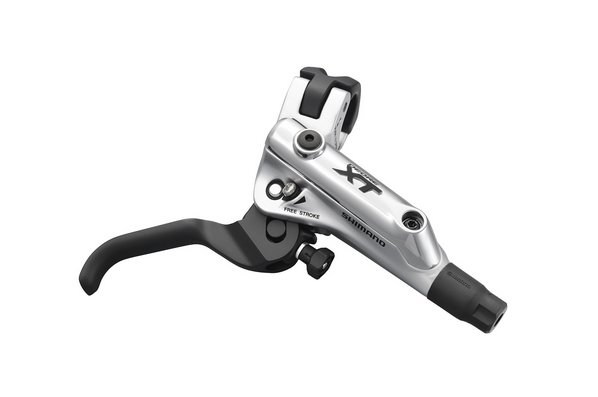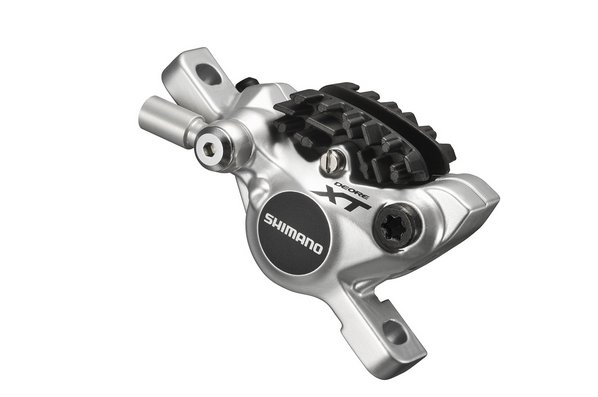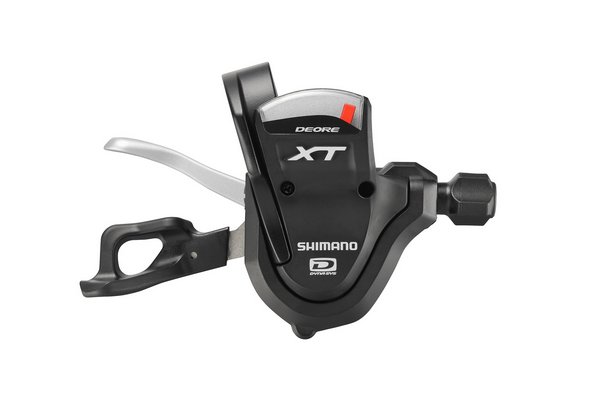 Erhältlich ist die neuen XT-Gruppe wahlweise in silber oder schwarz ab kommenden Juli.
Artikel in Bearbeitung….
Pressemeldung Shimano:
DEORE XT gets full make-over at 30th birthday
NUNSPEET, The Netherlands, 14. April 2011 – SHIMANO DEORE XT, the world's first mountain biking component group is completely revamped for its 30th birthday. From the early days until today, "XT" has been the benchmark in mountain bike component technology, excelling in quality, innovation and performance combined with an extensive product range to suit a wide range of riding styles. The new group fits well in this tradition, once again boosting the value and relevance of the components. Two of the major options will be the addition of a double crank along with the popular triple and the choice of black or silver version.
Drive-train
The Dyna-Sys drive-train comes in two varieties: double and triple. The rider can choose the option that best suits his style, fitness or terrain. The ever popular and more versatile triple comes with a 42-32-24T chain ring combination with the proven composite enhanced middle ring for maximum shift smoothness and durability. Most notably, the 24T inner ring offers a significant improvement in efficiency compared with a 22T and still provides a very low gear for climbing when paired with a 36T rear sprocket. A trail oriented 2X10 crank debuts with a 38-26T chain ring set as well as a more XC oriented 40-28T combination.
The SHADOW rear derailleur continues to be improved and combined with the newest shifter design optimizes the overall system stability. Angled adjustment screws and clamp bolt make the new front derailleur more mechanic friendly and the option for direct mount creates greater options for frame designers. The drive-train is connected by the new 10-speed HG-X directional chain that ensures optimal shifting performance at the crankset and the HYPERGLIDE cassette sprockets. Cassette CS-M771-10 options: 11-36T, 11-34T, 11-32T.
Advanced light action shifting with the RAPIDFIRE PLUS shifter requires the same amount of force to shift between the two largest sprockets as it takes to shift in between the two smallest. The vivid index establishes intuitive shifting feedback without adding unnecessary shifting force to the system. Shimano's Instant, Multi- and 2-Way Release technology are all integrated into the latest generation shifter as well as a mode converter that allows the left hand unit to be used with both double and triple cranks.
Ice Technologies disc brakes
The new XT SERVO-WAVE disc brakes provide huge leaps in braking, control and heat management. The new compact caliper with oversized 22mm ceramic pistons is combined with a lightweight lever for a brake that is lighter than the current version, yet provides more brake power.
DEORE XT Ice-Tech rotors (160, 180 and 203mm) have a three layer sandwich structure of an aluminum core embedded in stainless steel. The higher heat dissipation of the aluminum helps to reduce the surface temperature of the rotor by around 100 degrees Celsius. Optional Ice Tech brake pads with aluminum cooling fins can reduce the brake pad surface by another 50 degrees. The result is high stopping power and practically no signs of fading! Besides Center Lock rotor mount, also 6-bolt Ice-Tech rotors will be available.
Mechanics will appreciate the integration of the one-way bleeding system and riders will enjoy the option for Ispec shifter mount compatibility to shave a few grams and have a clean cock pit. The brake levers have been provided with a free stroke adjuster as well as a tool-less reach adjuster.
Wheels and pedals
DEORE XT offers dedicated wheel sets for trail and XC usage. The trail wheels have been developed with 21c tubeless anodized aluminum rims. The front wheel features Shimano's 15mm E-thru system for improved rigidity. Rear wheel choice in between 12mm E-Thru or quick release version.
The XC wheels have been developed with 19c tubeless anodized aluminum rims. Front wheel choice in between quick release or 15mm E-Thru system. Rear wheel quick release version only.
All DEORE XT wheels have been developed with Shimano's proven cup and cone bearings and Center Lock rotor mount. 24 stainless steel spokes in front and rear.
The new XT includes a lightweight XC pedal (PD-M780), featuring an increased surface contact area (5 times bigger vs. current XT pedal PD-M770) for incredible pedaling stability. An oval shaped, slimmer pedal axle housing sheds mud better than prior designs for the best possible performance in muddy conditions. Weight: 343 g/pair. PD-M785 is the new XT pedal with an integrated cage for even more stability, aimed at trail usage. It also has an increased surface contact area of 8.5 times over the PD-M770. Weight: 408 g/pair.
New DEORE XT offers once again a wide range of innovative products, based on the principles of quality and performance. With this new group, Shimano is confident to add another successful chapter to the XT history.
Availability in the market: July 2011