Nach einem Rückruf verschiedener Lefty Modelle und der Cannondale eigenen Kohlefaser Kurbelgarnitur SI ruft der amerikanischer Hersteller nun auch Rahmen und Komplettbikes des Typs Scalpel zurück. Betroffenen sind folgende Modelle: 2008 Scalpel Frameset, 2008 Scalpel Team Bicycle, 2008 Scalpel 1 Bicycle, 2008 Scalpel 2 Bicycle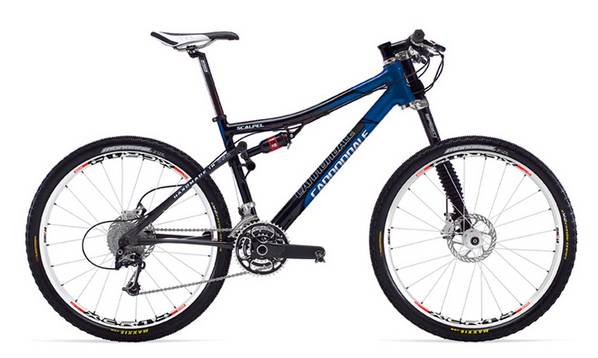 Im schlimmsten Fall kann sich die Klebeverbindung zwischen den Kettenstreben und den Ausfallenden lösen.
Cannondale selbst dazu:
We are aware of the serial number of each of the bikes which are subject to recall. In December 2007 we advised each US retailer of all serial numbers that are subject to recall. Cannondale has shipped, or will ship, at no charge to you, a replacement frame to these retailers.
This recall is a result of discovering that the chainstays in these frames may be improperly bonded. There is a risk that the chainstays may separate from the rear dropouts, with risk of an accident or injury. Please do not ride your bike until the frame is replaced.
In the US, if you wish to confirm whether your serial number is subject to recall, or have any questions please contact Cannondale Customer Service at 1-800-BIKE-USA (245-3872). In Europe, see European recall notices or call the Service Desk at +41 61 487 93 80
We apologize for the inconvenience and thank you for your cooperation in this important safety program.
Cannondale Bicycle Corporation
CANNONDALE USA
Cannondale Bicycle Corporation
172 Friendship Road, Bedford,
Pennsylvania, 15522-6600, USA
(Voice): 1-800-BIKE-USA
(Fax): 814-623-6173
custserv@cannondale.com
www.cannondale.com
CANNONDALE EUROPE
mail: Postbus 5100
visits: Hanzepoort 27
7570 GC, Oldenzaal, Netherlands
(Voice): + 41 61.4879380
(Fax): 31-5415-14240
servicedeskeurope@cannondale.com
CANNONDALE AUSTRALIA
Unit 6, 4 Prosperity Parade,
Warriewood N.S.W., 2102, Australia
(Voice): (02) 9979 5851
(Fax): (02) 9979 5688
cannondaleaustralia@cannondale.com
CANNONDALE JAPAN
Namba Sumiso Building 9F,
4-19, Minami Horie 1-chome,
Nishi-ku, Osaka 550-0015, Japan
(Voice): 06-6110-9390
(Fax): 06-6110-9361
cjcustserv@cannondale.com